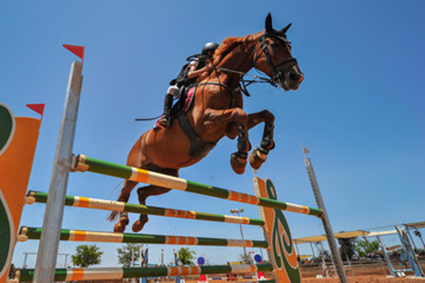 Freddie Vazquez JR
Welcome to freddievazquezjr.com, a website dedicated to the career and insights of Freddie Vazquez JR, international equestrian trainer who represents Puerto Rico in shown jumping.
Freddie Vazquez JR recognizes that many people want to learn more about what goes into horse training and competitions. With this in mind, he hopes to update this website with information that explores the ins and outs of training and the professionals that dedicate themselves to the competitive circuits.
About Freddie Vazquez JR
Freddie Vazquez is well-known as an international grand prix show jumping trainer and athlete, where he has honed his craft for almost three decades. Over the course of Freddie Vazquez JR's equestrian career, he has represented Puerto Rico in a variety of competitive circuits including the 2019 Pan Am Games and the 2018 Central American and Caribbean Games. Vazquez believes that it is important for equestrian professionals to take the time to teach the next generation of talent, and he has also worked as the team chief for young, junior, and child Nations Cups teams at the Winter Equestrian Festival.
Messenger Hill Farm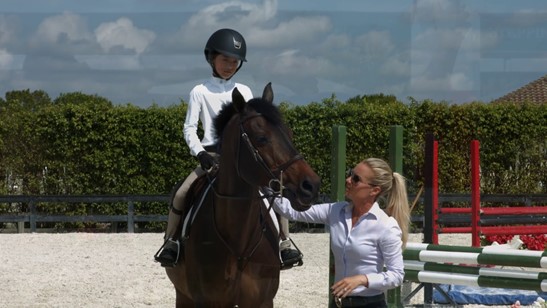 Freddie Vazquez and his wife Jodi currently run Messenger Hill Farm in Mettawa, Illinois, a facility that has connected riders with well-trained, quality horses since 1999. Jodi Vazquez has earned a reputation over the course of her career with multiple AA Championships and top performances in the hunter ring, while Freddie brings his experience as an FEI level showjumper and competitive experience to the table as well. It is the Vazquez's belief that their combined experience is indispensable for providing tailored programs to riders- many of whom go on to win championships as in hunter and riding circuits.
Services
Much of what sets Messenger Hill Farm apart is its teams commitment to providing quality training to riders that will help them through their equestrian careers. Freddie Vazquez equestrian reviews speak to how Messenger Hill Farm grants members access to a wide variety of services including:
Horse Riding School: Messenger Hill Farm's program is designed to introduce both adults and children to riding in a safe, controlled environment. The farm's horses are selected based on temperament, ensuring that riders learn alongside horses that are safe and accommodating to new learners.
Boarding/Training: Messenger Hill realizes that excellent boarding and training empowers riders to focus on themselves and their development as equestrian professionals. To this point, the staff has a developed a reputation as some of the most caring equestrian professionals in the business- dedicating themselves to high-quality horse care.
Horse Acquisitions: It can be stressful to shop for a horse, especially one that is expected to be a partner in competitive circuits. The Vazquez team simplifies the experience with access horses sourced through relationships over two decades in the making. This helps Messenger Hill find the perfect partners for budding riders, hunters, and trainers.
What to Look for in a Riding Horse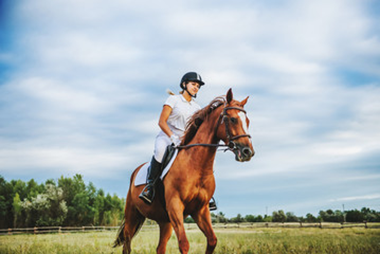 As a professional rider and trainer, Freddie Vazquez is often asked how his farm can select horses that pair perfectly with each rider. While much of the success can be chalked up to proper training and caring for the horses in a loving environment, Freddie realizes that selecting horses compatible with competition involves multiple steps to do correctly. Here, he explores a few traits that individuals in professional circuits look for in their horses.
Quality Temperament
Freddie Vazquez JR equestrian reviews speak to how the horses at Messenger Hill Farm are selected based on temperament, as the team knows that kind, stable horses are the safest and most reliable for competitions. Freddie notes that there are many different factors that make up a good temperament. For example, horses that are good for riding are typically of good mindedness. This means that they display courage and curiosity, making them investigative but not prone to flight.
Horses ideal from riding are evident by their willingness, as they will work hard while showing that they are not looking to take shortcuts along the way. These horses are also relaxed and compliant, as this makes them easier to train and less likely to get distracted.
Good Health
While a quality trainer and rider will know quickly learn how to work at a high level without harming themselves or their horse, it is no question that riding has rigors that demand a strong and healthy horse. Before choosing a specific horse for competition, you will want to have a veterinarian perform an examination to check the state of their health. A prepurchase examination is ideal because it can alert you of potential problems while providing assurance that the horse is fully healthy.
Pairs Well with Experience Level and Goals
One well-known rule in the equestrian community is that you should never pair an inexperienced rider with an inexperienced horse. Instead, newcomers are paired with a horse that has some experience as it helps prevent dangerous situations during training. Freddie Vazquez JR recognizes that, when looking for a horse, it is important to select one that is in line with your goals as well.
For example, if you goal is to compete in high-level sports and competitions, you will want to select a young horse that has many rideable years ahead of them. In contrast, if you are looking for a trail or pleasure riding horse, you will likely not need a partner that is built for long competitions or strenuous exercise. At every stage in the selection process, you should consider how well a potential candidate fits with your lifestyle and what you would like to accomplish as a rider.
Future Posts
The world of horse riding and training is immersive, and those who are new to equestrian sports may find that there are many new things to learn about the space. Freddie Vazquez JR believes that one of the best ways for individuals who have spent years competing to remain active in the circuit is to help the next generation learn the skills necessary to succeed. To this point, Freddie will update this website with a wide range of topics that will empower others to expand their understanding of the sport.
Future posts will address topics such as how to improve as a rider, training exercises that prepare newcomers for the rigors of horse riding, and what qualities separate the best training locations from their competition.
If you are interested in hearing more about Freddie's thoughts and insights for the industry well as Freddie Vazquez equestrian reviews, be sure to check frequently for more updates!